Leadership
---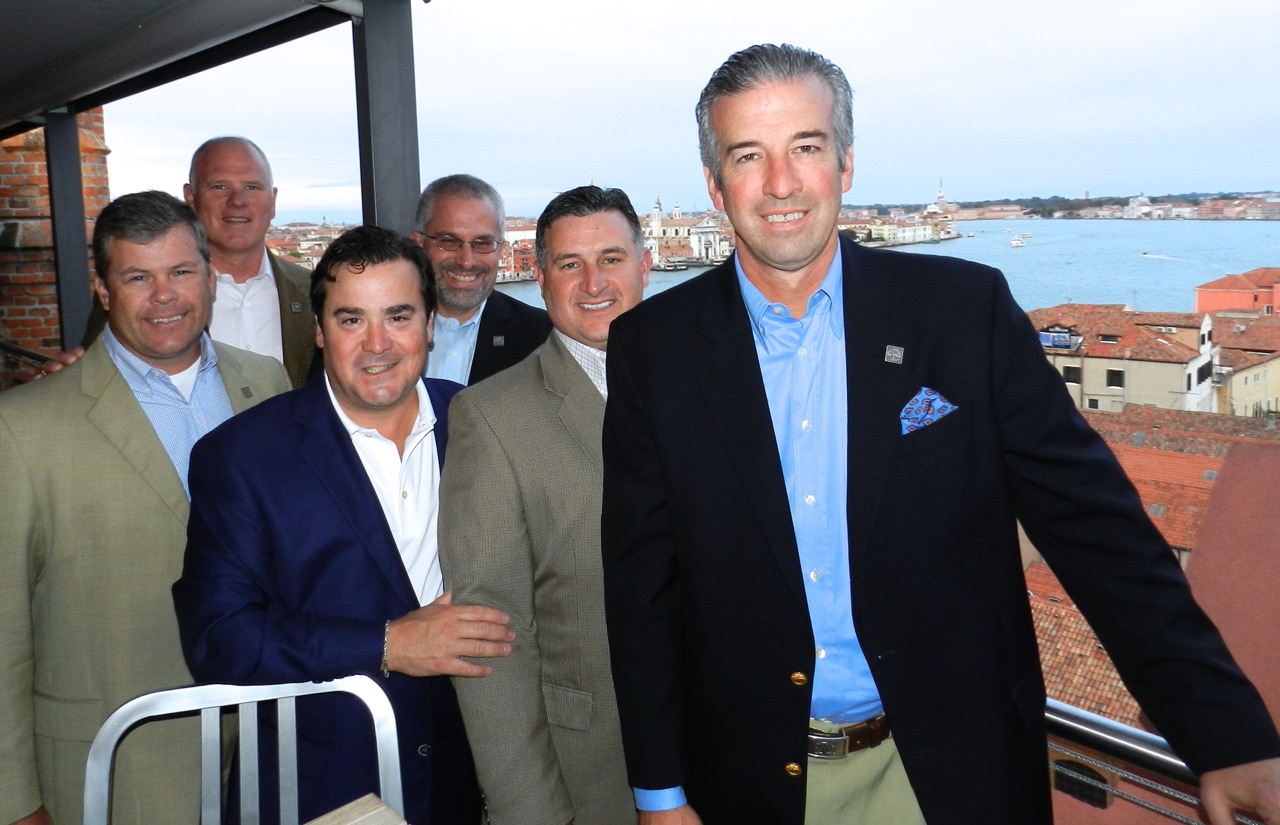 Why do so many people trust Legacy Funeral Group during their time of need? Over the past several decades, we have developed a commitment to delivering the highest quality of service alongside and a sincere desire to help families within the communities we serve to handle the changes and transitions that come with life. We have built our business by putting people first, and we never divert from our values and our mission.

Our leadership team couples a history of innovation with decades of experience in funeral home management, cemetery services, preneed marketing, and finance. The result is strong leadership and a wide range of knowledge and marketing expertise. This provides our funeral homes with a competitive edge to address the demands of the new and ever-changing funeral service industry.

We invite you to get to know the leadership of Legacy Funeral Group and the vital role our executive team plays in guiding the company's strategic vision. And most importantly, the unwavering dedication we have to our employees and the families served in communities across the country.

---
Michael Soper
Read Michael's recent profile in
Southern Calls Magazine >>

Michael Soper founded Legacy Funeral Group, LLC in 1998; today, the company owns and operates funeral homes and cemeteries in Texas, Florida, Alabama, Louisiana, New Mexico, Oklahoma, Kansas, and Las Vegas, Nevada, and is among the fastest-growing companies in the funeral industry. This makes Michael a leader in the field and one of the foremost providers of funeral service expertise. He serves the company as President and Chief Executive Officer. Before founding Legacy, he was President of Memorial Pre-Care, a pre-arranged funeral, and burial benefits company. Prior to that, he was a Vice President at Southwest Guaranty Trust Company, a position that gave him oversight of investment management for funeral homes spanning 34 states.

Michael graduated from Texas Christian University in 1989 and began his career with Kanaly Trust Company in 1990. He is active in the Young Presidents Organization and serves on the International Board of Juvenile Diabetes Research Foundation. He is also a member of St. John Divine Episcopal Church. Michael is happily married and is the proud father of a son and a daughter. He is committed to providing ongoing leadership and vision for the death care industry.

---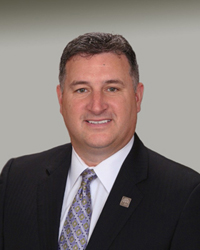 Bill Wimberly
Bill Wimberly is Legacy Funeral Group's Senior Vice President and Chief Operating Officer. He has been with Legacy since 2006. Bill is a US Army veteran as well as a licensed funeral director and embalmer. He holds an associate degree in Mortuary Science and a Bachelor's degree in Business Administration and Management. Bill has worked in the funeral profession since 1993 in various roles, from funeral director to manager, to regional manager in multiple states. As Chief Operating Officer for Legacy, Bill is responsible for overseeing all operations within Legacy Funeral Group. Bill's heartfelt mission is to offer the highest level of service to families every day and empower Legacy's employees to serve "one family at a time." Seeing that every family receives the best service and merchandise that Legacy firms can offer and creating a work environment that each employee enjoys is a goal that Bill and the management team strive to accomplish every day. Bill has served as the President of the Louisiana Funeral Directors Association as well as Commander of his local American Legion Post. He is also involved in numerous other civic activities and community groups. Bill loves spending time with his wife, Missy, and their children, Mallory, Sierra, Avery, Therese, and Kane. He also enjoys fishing, hunting, and many other outdoor activities.

---
Brian Nichols
Brian Nichols is the Vice President of Sales for Legacy Funeral Group. He has been in the funeral profession since 1988. Throughout his career, he has held various sales and management roles with both independent and corporate funeral homes and cemeteries, as well as a national casket retailer.

Brian has earned his Bachelor of Science degree in Business Administration and has also received his certificate in funeral directing. Brian has been with Legacy Funeral Group since 2010.

In his position, he oversees all preneed funeral sales and all at-need and preneed cemetery sales. His team includes several sales managers and numerous family sales counselors. Every day, Brian is motivated by the desire to "make families happy by fulfilling their current and future needs." Brian loves to fish, hunt, golf, and spend time with his wife, Elizabeth, children, and grandchildren during his time off.

---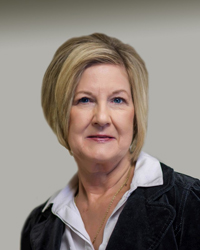 Corinn Russo
Corinn Russo has been with Legacy since the very beginning, as the start-up of the company began at her office computer. She was a true jack-of-all-trades handling all company accounting, correspondence, and day-to-day operations, a one-woman corporate office,

Corinn guided Legacy through various eras of expansion and growth, and today serves as Executive Assistant to Michael Soper. She also maintains a significant financial role with the company.

Corinn has an Associate Degree in Computer Science and has been working for the Soper family in both healthcare and deathcare since the age of 17—right out of high school—. She now marks 56 years with the Soper's. She has two children and five wonderful grandchildren.

---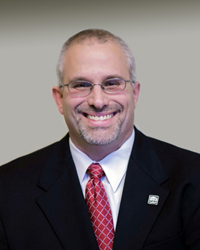 Harry Drew
Harry C. Drew, CMA, CFM, is the Senior Vice President and Chief Financial Officer for Legacy. Harry joined Legacy in 2008 and was promoted to Senior VP and CFO in 2012. In his role with Legacy, Harry manages all financial aspects of the organization, including responsibilities for cash flow management and acquisition integration. Harry has over 30 years of accounting experience, with more than 25 of those years in the death care industry.

Before joining Legacy, Harry worked with corporate funeral and cemetery operations and managed accounting, compliance, SEC filings, analysis, acquisitions, and reporting. Harry is a Certified Management Accountant, a Certified Financial Manager, and a Certified Business Manager. He received his Bachelor of Science degree in Business Administration from The Ohio State University. He went on to earn his Master of Science degree in Accounting from the University of Houston. Harry volunteers for the Boy Scouts of America in a variety of unit and district functions.

---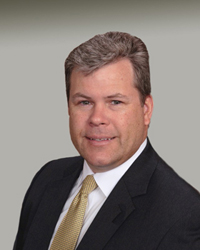 Steve Bassett
Steve Bassett is Legacy's Vice President of Cemetery Operations and has been in the funeral profession since 1991. He started with Legacy in 2014 and is tenured in almost all facets of the industry, but is especially knowledgeable regarding cemetery and crematory design, development, operation, and maintenance. His substantial experience and concern for families motivate him to provide beautiful and functional facilities that give a sense of serenity and comfort. Additionally, Steve strives "to ensure that each of his staff and coworkers are working at their highest potential to serve customer families well." His skills are crucial for his role at Legacy, which requires him to oversee facilities and to guide others in providing professional service. Steve holds a BS in Environmental Design from the University of Oklahoma and is a CANA Certified Crematory Operator. He currently serves on the Board of Directors for the Cremation Association of North America (CANA) and previously served with International Cemetery, Cremation and Funeral Association (ICCFA). In his free time, Steve enjoys outdoor activities like cycling and skiing and spending time with his wife, Joanne, and their three children, Eric, Lauren, and Patrick.

---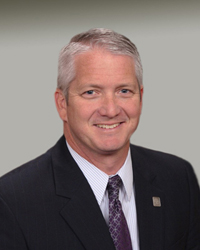 Stephen G. Boudreaux
Steve is Legacy Funeral Group's Vice President of Funeral Home Operations. With over 20 years of experience as a licensed funeral director, Steve is dedicated to serving families and enhancing the level of service they receive by bringing new ideas to Legacy's locations. Steve is also a licensed insurance agent and member of the Louisiana Funeral Directors Association.

In the past, he has served as governor for the Southwest Louisiana Funeral Directors Association. Before joining Legacy, Steve worked with a large corporate casket company as a Funeral Service Consultant and worked as a funeral director in the Lafayette, Louisiana, area since 1992. Steve's favorite aspect of working with Legacy is the family atmosphere, and small-company feel that Legacy promotes. During his time off, Steve enjoys spending time with his wife and two children and going fishing.


---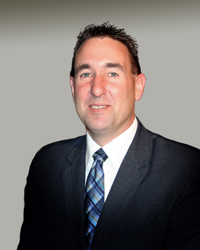 John Keath
John Keath has been Regional Manager of Kansas for Legacy Funeral Group since 2014. He is licensed in Preneed Insurance and has contributed valuable insight and experience to Legacy's team. John has been in the funeral industry since 1995 and is adept at working with professionals and families. After graduating from Fredonia High School, John attended Kansas City Community College, receiving his Mortuary Degree in 1994. Before joining Legacy, John worked for several funeral homes in Oklahoma and Kansas. His experience has given him a keen knowledge of the funeral profession as well as a desire to provide families with the best possible service.

John is a member of numerous organizations, including the Neodesha Men's Organization, the Cherryvale, Caney, Neodesha, and Independence Booster Club, and the Coffeyville Community College Booster Club. He has two children, Kyle and Kelsi, and one granddaughter Klara. He enjoys NFL Football, Nascar, Hunting, and Fishing.

---
Norman Gonzalez
Norman Rey Gonzalez is Legacy Funeral Group's South Texas Regional Manager that joined our Legacy family in 2017. Norman is a second-generation funeral director and has been a part of the funeral industry for over 22 years. He graduated from Dallas Institute of Funeral Services in 1996 and is a licensed funeral director and embalmer in both Texas and Virginia. In 1999, Norman joined the Navy and served as a U.S. Navy Mortician.

During his tenure in the Military, Norman served as the Department of Defense Mortician in the Asia-Pacific region and was the first Navy Mortician to be stationed at Headquarters Marine Corps in Quantico, Virginia. He earned several awards, including the Navy Commendation Medal, for his expert care and attention to detail with active duty and POW/MIA casualties. After his 14-year career in the Navy, Norman was a successful manager of several funeral homes in Houston and San Antonio. Norman is a member of the Knights of Columbus and American Legion. He volunteers his time assisting food banks and organizations that help shelter animals throughout Texas. Norman enjoys spending his time with his two daughters, Aria and Sivan.

---
Ryan Stephens
Ryan was born in Warner Robins, Georgia, and is a graduate of Centenary College of Louisiana and Commonwealth Institute of Funeral Service. He has over 19 years of experience in the funeral industry and has held various management roles within the funeral and cemetery industry. He has a passion for serving people and considers his position as a funeral director a ministry. He long served as a deacon at Second Baptist Church of Houston and was involved in many church activities. Ryan has always played an active role in the communities he served on several volunteer boards and being a member of the Kiwanis Club and Rotary Club.

Ryan is happily married to his wife, Amanda, and together they have three beautiful children, Maryn, Bentley, and Briggs. He loves spending time with his family and anything involving his children and their many activities. Ryan is an avid sports fan who loves playing golf, hunting, fishing, and coaching baseball.

---
Randy Keel
Randy Keel joined Legacy Funeral Service Group as New Mexico and West Texas Area Manager on October 3, 2022. Mr. Keel is dedicated in supporting Legacy's New Mexico and West Texas funeral homes, cemeteries, and crematories in providing the highest level of personalized service with care and compassion. Prior to joining Legacy, Randy served as the Office of Army Cemeteries, Senior Program Manager where he provided cemetery subject matter expertise to 41 Department of Defense cemeteries providing administrative and technical guidance, program management, and lead instructor for the Army's Cemetery Responsible Official course training students across the Department of Defense, the U.S. Department of Veterans Affairs National Cemetery Administration, and the American Battle Monuments Commission.
Prior to that, Mr. Keel served as the Cemetery Director and Memorial Affairs Officer at the United States Military Academy, West Point, NY and has lead cemetery and mortuary operations around the world in both the federal and private sectors.
Mr. Keel has held commissions in both the U.S. Navy and U.S. Air Force Reserve and is a Licensed Funeral Director, Embalmer, and Crematory Operator in the State of Texas and a Licensed Funeral Service Provider and Crematory Operator in the State of New Mexico. He is a graduate of the Dallas Institute of Funeral Service with an Associate of Applied Science degree in Funeral Service, the University of Maryland with a Bachelor of Science Degree in Business Administration and Chemistry, and the University of Oklahoma with a Master of Science Degree in Human Relations. His memberships and associations include the International Cemetery, Cremation and Funeral Association, Cremation Association of North America, the National Funeral Directors Association, and the British Institute of Embalmers. His daughter Tasman is a native of Lubbock and currently serves as a Missionary in Greece.
Dayna Henningsen
Dayna Henningsen is Legacy Funeral Group's Director of Human Resources. She has been with Legacy since 2018 and holds a bachelor's degree in Business Management and a master's degree in Human Resource Management. Dayna has worked in the field of Human Resources since 1999 in various roles from recruiter to generalist, to employee relations manager supporting a variety of organizations both state-side and globally. She is a result oriented Senior Human Resource professional with over 20 years of comprehensive experience including employment law, employee relations and extensive knowledge of health and safety (HSE) compliance and policy design. Dayna has a participative leadership style with proven abilities to guide and support employees through periods of meaningful change and crisis management. Dayna loves spending time with her husband Neil, and their adult children, Ashlynn, Bethany, Madison, Justin, Tyler, and granddaughters Elaina and Charlotte.