Legacy Funeral Group Acquires Three New Funeral Homes in Central and South Louisiana
---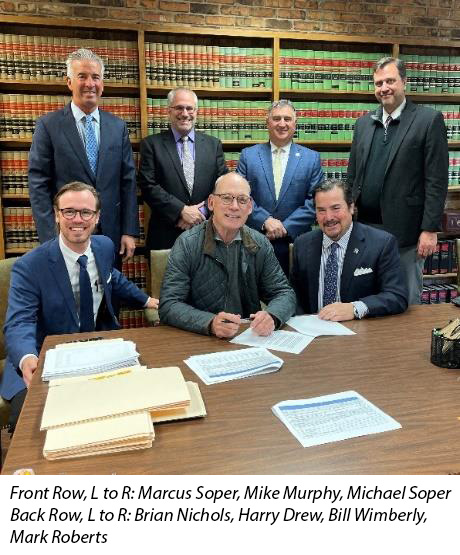 Legacy Funeral Group is proud to announce the addition of three family-owned funeral homes joining the Legacy family.

• Chauvin Funeral Home and Crematory, Houma, LA
• Twin City Funeral Home, Morgan City, LA
• Blanchard St. Denis Funeral Home & Crematory, Natchitoches, LA

This was an easy decision for us. Based on the fact these funeral homes have great operations, great people, and a rich background of family tradition, culture and heritage, they are a perfect fit for our Legacy family. Steve Boudreaux, Regional Manager, will oversee these locations and they are practically in his back yard.

A family man at heart, Mike Murphy, owner of the three funeral homes in central and Southern Louisiana, decided he wanted to spend more time with immediate family and therefore required a change. These funeral homes have been in his family for over 55 years, and it is an honor to now have them in our family.

There were multiple offers on the table for Mike from other companies, and it makes me proud that he chose Legacy Funeral Group. Mike mentioned to me that everyone he met from our company made him feel comfortable during the entire process and ensured him that his employees would be taken care of, and his traditions would be respected. A special "thank you" to Gene Pellerin who assisted me by reassuring Mike's decision and confirming to Mike that the promises Soper makes will be honored."

Please help me welcome these funeral homes and their staff into the Legacy family.
Blanchard-St Denis Funeral Home, Natchitoches, LA 318-357-8271

Manager, Jim Rogers jrogers@soperoffice.com
Twin City Funeral Home, Morgan City, LA 985-384-7630

Manager, Amber Colbert acolbert@soperoffice.com
Chauvin Funeral Home, Houma, LA 985-868-2536

Manager, Chad Saia csaia@soperoffice.com